Sustainability
If you can turn on a tap whenever you want and get fresh clean water, or flick on a switch and have instant electricity, you start to take those things for granted.
We used to, but then a couple of things changed our minds.
The first was embarking on a business partnership in 2009 with Women in Business Development Inc (WIBDI), which connected us with local Samoan families. We visited these families who were living on limited resources and wanted to make some changes that were both ethically and environmentally sensitive.
We began to see how the actions of every business and every individual, including ourselves, affected others, especially those in vulnerable situations. We also realised how important it was that we start taking responsibility for looking after available resources so that we can use them for many years to come.
The second thing was the 2011 Christchurch earthquake. We experienced first-hand what it meant to live without some of the luxuries that we had always taken for granted.
It made us realise that we can't afford not to take care of the earth. We can't afford not to conserve resources. We decided that when we re-started our business, we wanted C1 Espresso to be a leader in sustainability.
It's a big dream, but we're working hard to make it happen. We want to do our best to look after the world, to ensure the future remains bright for the generations to come.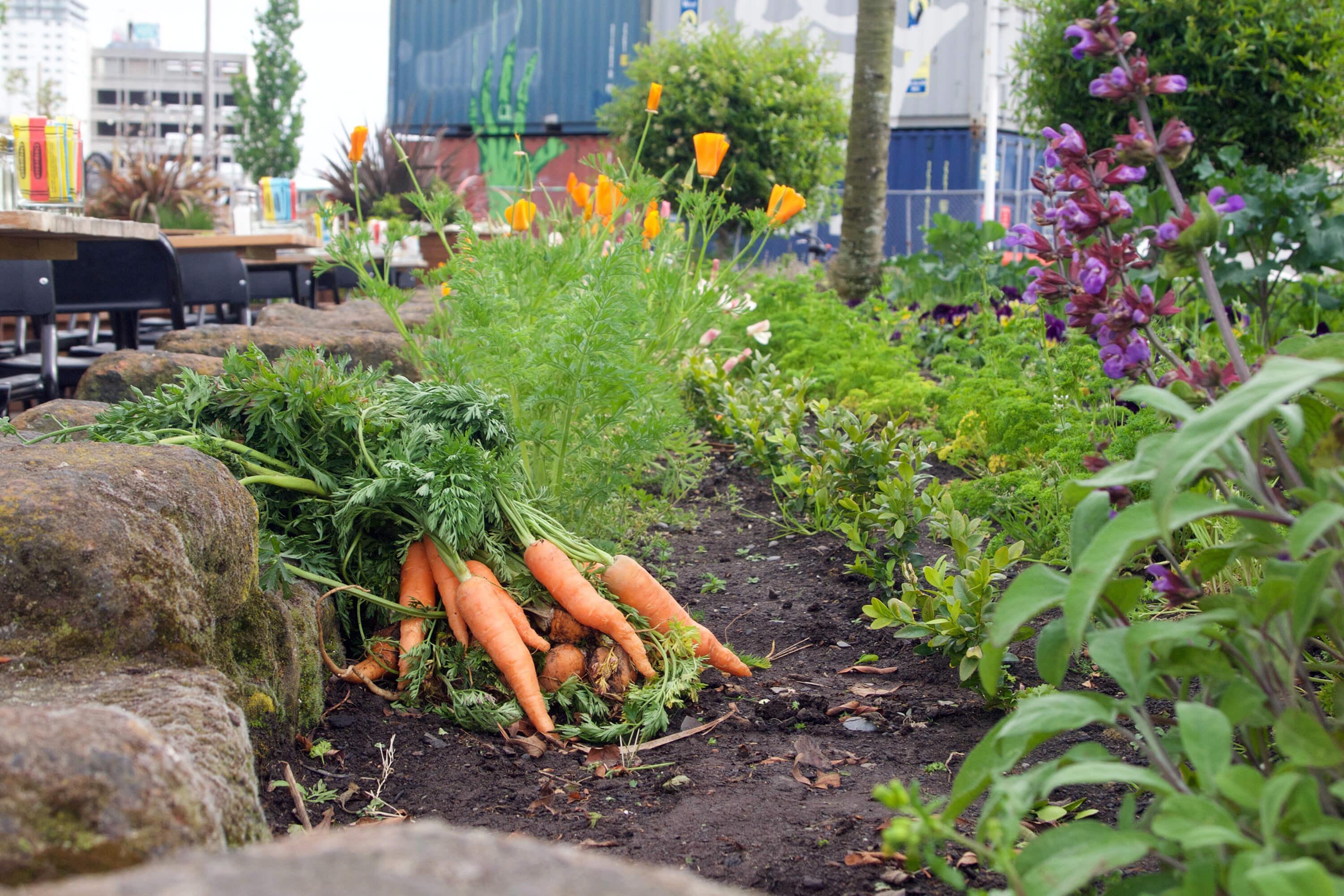 Sustainability at C1
The cafe is heated using waste energy from the coffee roastery and kitchen
Six solar panels on the roof generate electricity for lighting and water heating
A 5,000 litre water tank keeps us self-sufficient
Basins on the toilet cisterns recycle water with every flush
We recycle all glass and cardboard
The cafe tables are made from recycled timber
We run a sustainable planting programme in Samoa
We grow ingredients for our meals and cabinet food in our front garden
We have an organic vineyard on the roof
All light-bulbs are energy efficient
All taps are fitted with pressure-limiting valves to conserve water