Our history
2011 Earthquakes
The 2011 Christchurch earthquake is, for better or for worse, a major chapter in the story of C1 Espresso. It struck on February 22, 2011, causing widespread destruction across Christchurch and the loss of 185 lives. The quake forced us to close down our old premises, which were across the road from where we are now. They were demolished a year later.
For a while, like everyone in Christchurch, we were overwhelmed and at a loss over where to go next. But after some time had passed, we saw how badly our city needed an injection of energy and creativity to jumpstart its recovery. We decided we wanted C1 to be a leader in the fight to recover from this massive tragedy.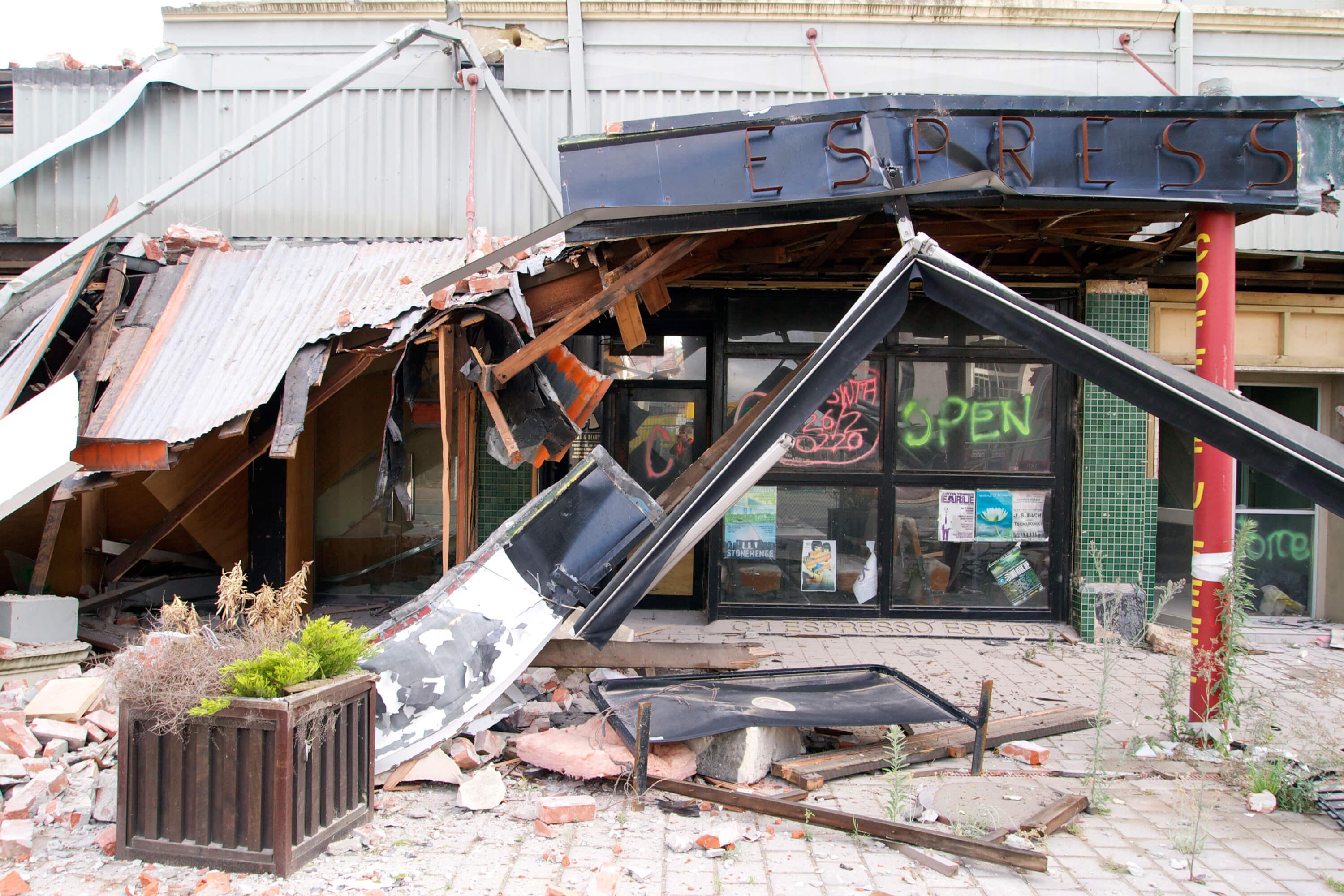 We were one of the first businesses to move back into the central city. Together with Alice in Videoland, we set ourselves up in the resilient Post Office building on the corner of Tuam and High Street, which had withstood the quakes.
We were conscious of opening a business in the midst of a desolate city, but in re-establishing C1, we wanted to provide people with a place to come, where you could leave your hi-vis at the door and in a bigger picture, feel a sense of community. We rebuilt our cafe with remnants from the earthquakes, along with our lego counter, sewing machine water dispenser and lights as a nod to our pre-quake self, but also introduced our pneumatic food delivery system which is the only kind in the world.
Nine years on, we're proud that C1 Espresso has played a part in Christchurch's recovery from the tragedy which will forever have changed our city. After opening in 2012, the popularity of our new 350-seat cafe has helped the central city to become a destination again and re-established its sense of permanency and purpose.