 OK!
1/1
The OK! Bottling company produces a range of drinks that are life-changingly delicious. Bravely bottled in Christchurch, the OK! Nectars are served in great bars and cafés across New Zealand.
OK! Nectars come in mango, berry, banana, guava, spirulina and feijoa. Mango and berry are the crowd favourites. We're partial to guava (a tangy fruit which contains four times the vitamin C of an orange) and spirulina (a superfood so nutrient-packed that NASA plans to use it as a primary foodstuff for missions to Mars!).
We grow many of the ingredients for the OK! Nectars on our organic coffee farms in Samoa. The bananas, guavas & mangos provide shade to the young coffee seedlings and, in time, will increase the income each farmer receives. This is a local, organic and ethical project that helps make our drinks OK! We will be adding seasonal flavors each summer from crops sourced from farmers in these remote island villages, so stay tuned for some Limited Edition OK!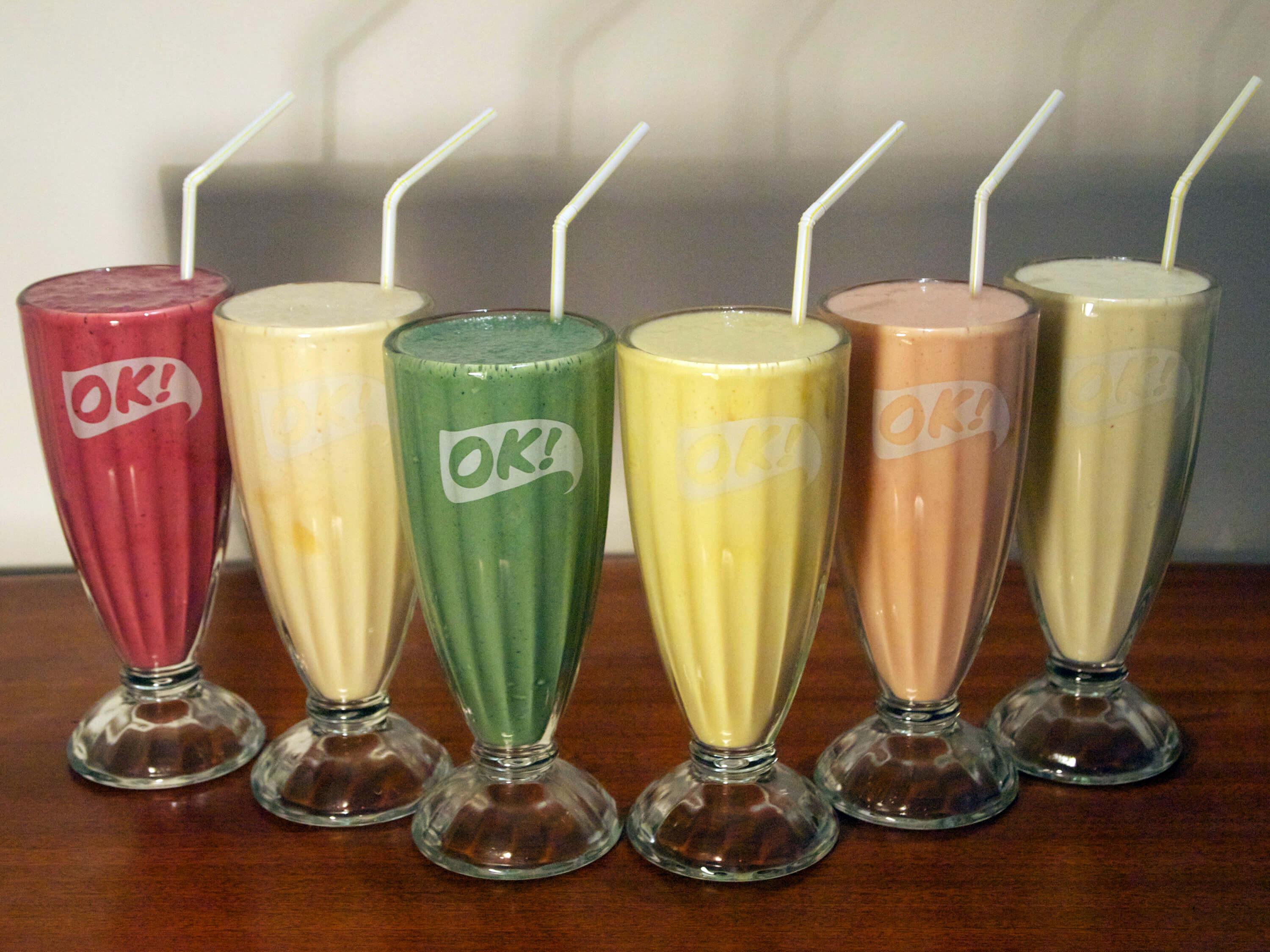 Any OK! Nectar is unbeatable straight from the bottle, but they also make great smoothies. All you'll need is a blender, a scoop of vanilla ice-cream and a bottle of OK! Nectar to make your very own OK! smoothie. No mucking around with yoghurt, honey or canned fruit. Or you can pop into C1 Espresso and try one of our creative OK! Nectar smoothie flavours - grab a chocolate mango or a banana mocha for a taste explosion.
OK! Nectars have a shelf life of 12 months and can be stored at room temperature. Try one today!